Document Translation Services | Nordic-Baltic Translation Agency Baltic Media
Nordic-Baltic translation Agency Baltic Media offers high quality document translation services in over 400 language combinations. We offer a wide range of document translation in almost any format spanning numerous industries.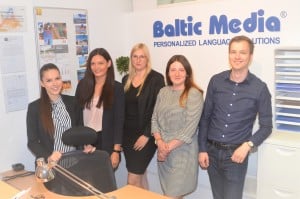 Every day we translate a wide range of documents, including:
Academic certificates
Business materials
Contracts
CVs and application forms
eLearning materials
Financial documents
Graphics and CAD
Legal documents
Marketing materials and reports
Official documents
Passports/Personal documents
Product manuals
Support materials
Technical specifications
Training materials
Troubleshooting guides
etc.
Types of formatted text and plain text documents we are working with:
DOC – Microsoft Word document
DOCX – Office Open XML document
DOT – Microsoft Word document template
DOTX – Open Office XML text document template
GDOC – Google Drive Document
HTML – HyperText Markup Language (.html, .htm)
ODT – OpenDocument text document
PDF – Portable Document Format
RTF – Rich Text document
INFO – Texinfo
TXT – ASCII nebo Unicode plaintext Text file
XHTML (.xhtml, .xht) – eXtensible Hyper-Text Markup Language
XML – eXtensible Markup Language
XPS – Open XML Paper Specification
etc.
Nordic-Baltic Translation agency Baltic Media is a leading provider of digital translation services in Northern Europe specializing in Northern European (incl. Nordic, Baltic, Slavic) languages mostly in translation services from/into Swedish, Finnish, Danish, Icelandic, Norwegian, German, English, Polish, Russian, Latvian, Lithuanian and Estonian.
As an ISO certified language service provider, translation agency Baltic Media offers human translation services for corporate, public and individual clients.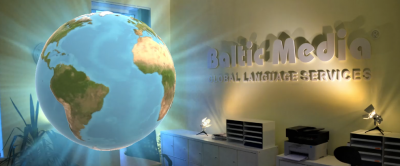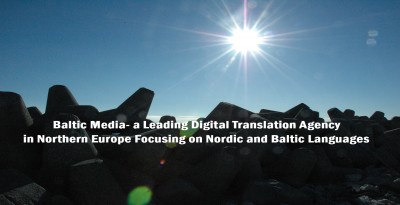 Professional translators | Nordic-Baltic Translation Agency Baltic Media
High translation quality can never be achieved by using machine translation. Document translation agency Baltic Media works only with qualified and trained translators from all over the world. We employ translators, editors and proofreaders who are native speakers of the target language and who are qualified within specific areas of specialization, which allows us to pick the most appropriate vendor for each project.
Multilingual document translation service
Translation agency Baltic Media Ltd. provides multilingual document translation in most EU languages:
Fast translation order processing
Since we respect our clients and their time, starting from 2013 it will take no more than 15 minutes for Baltic Media group companies to respond to requests or inquiries made by our clients. To save even more time only the most essential information will be provided.
Translation quality and confidentiality
Translation and language training company Baltic Media Ltd works in accordance with the requirements of the international standard for quality management systems ISO 9001:2015. It is a specific guarantee that effective quality assurance procedures, working environment, division of responsibility and quality audits are provided at all levels of the company.
All Baltic Media group companies and their vendors adhere to strict confidentiality agreements. Baltic Media Ltd is responsible for the safe-keeping of our clients' confidential information.
Contact Baltic Media today
To learn more about our document translation services, or to request a free quote or an offer, please call our international office at +371 67 224 327 or contact our Project Managers via e-mail at
[email protected]
.