Website Translation Services - International Nordic-Baltic Translation Agency
According to market research, an online store or website in client's native language has a significant impact on buyer's choice. Roughly 75% online store customers give preference to the seller who provides product and service description in customer's native language.
If you want to capture new markets, having your website or online store only in English is not enough. We can help you capture new Nordic and Baltic markets. Here is a piece of advice on how to start.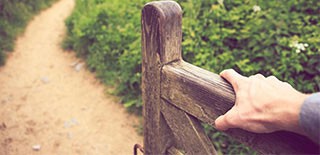 So if you want to expand your product or service market, start with website localization in the language used on your potential market.
Multilingual website translation and localization is among the main specialization areas of Scandinavian and Baltic translation company Baltic Media. Our highly experienced linguists will make sure that your website translation sounds right, is SEO friendly and easy to read.
It is very important for your e-commerce websites.
Successful Website Translation
A successful website translation will help you raise the number of visitors and attract more customers. This is why the website translation should be done by professionals in this field: translators, editors and proofreaders whose mother-tongue is the target language and who live in the country where this language is spoken.
Our clients range from global corporations, financial institutions and internet markets to local companies, website builders and marketing agencies.
Human Translation
All our translations are done and edited by human beings. The term human translation is used as opposed to machine translation. Human translation is executed by a human translator, whereas machine-translation is executed by a translation machine and edited by a post-editor.
Our human translators do translations ONLY into their native language and reside in the country where this language is either the official language or the language prevalent in social life. We have our own translator testing system. Criteria: linguistic education, at least 5 years of experience in translation, references from other clients, test translation. Learn more here.
Humans can interpret context and capture the same meaning as the source text, rather than simply machine translating word-for-word.
With all grammatical inconsistencies and unnatural phrasing, machine translation looks like spam for Google. Proper multilingual SEO requires professional human translation.
This is how we work: first our human translator translates your content, then another linguist edits, then we proofread.
Why Translate Your Website?
Website translation is one of the most cost-effective methods to expand your market globally. If you are a product seller, or a service provider and you have a website on the World Wide Web (the Internet) it means that your website can be viewed from anywhere in the world. Why not to increase the customer base just by translating your website in one more language? Quality made website translation is a one-time investment to your business. The global economy now demands that companies look beyond national borders if they wish to expand.
According to the Global Reach survey, the majority of customers will only buy from websites with information presented in their language. This effect becomes more pronounced the higher the value of the product or service. (see Can't Read, Won't Buy: Why Language Matters, Common Sense Advisory)
Why is Website Translation Important?
Over 100 million people access the Internet in a language other than English.
Over 50% of web users speak a native language other than English.
Web users are four times more likely to actually purchase something from a company that communicates in the customer's native language.
Site stickiness is doubled on sites written in visitors' own language – visitors stay for twice as long. (Forrester Research)
Over half of European Internet users were forced to rely on websites that are written in a language that was not their own. (EU Eurobarometer)
Website Localization
During a website translation it is very important not to translate it directly but to take into account the visitors' cultural aspect, to ensure that the text is accurate and the prices are appropriate and clear. Baltic Media Ltd works closely together with more than 2000 tested linguists around the world so we can find the right provider for each step of every unique project.
Website Translation Service Includes:
Source word calculation and context export
Website definition and consultation on structural requirements
Website internationalization: Making sure your site infrastructure displays the content correctly, in whatever language your visitors choose to view. We specialize in Unicode enablement, separation of code and content, scalable design, etc.
Content translation in more than 400 language combinations
Translation of Meta information: titles, descriptions and keywords
SEO translation: SEO translation is not a direct translation. You need to research each country to know if the direct translation is what people in that country search for, or if something different ir required.
Online QA and Web proofreading
Website Translation Costs are Based on:
Number of words
Source and target languages
Subject matter
Web graphics requirements
Desktop publishing requirements for linked documents
Client Service
We know how important time is to our customers. For this reason, Baltic Media responds to requests or inquiries of its clients within 15 minutes. We are sparing the time of our clients and offering only the important information.
ISO 9001:2015 Standard Translation
The price of the translation service includes the translation performed by an experienced and qualified translator as well as the quality control in accordance with the requirements of the international standard
ISO 9001:2015
–
editing, proofreading as well as delivery to the Client within the fixed deadline and in the appropriate format
, thus the Client's order has been handled by several employees – a project manager, a translator, an editor, and, if necessary, a terminologist and/or a specialist of the field.
Confidentiality and Security of Your Documents
We cooperate with suppliers who have signed confidentiality agreements and non-disclosure agreements, which means that all your information is safe with us.
Insurance

© Baltic Media Ltd