Translation agency reviews. Quality of Nordic-Baltic Translation Services
Reviews | Nordic-Baltic Translation Agency Baltic Media® 
Quality of Nordic-Baltic Translation Services
When choosing a translation agency, it is important to consider your specific needs, such as the type of translation you need, the language pair, and your budget. You should also ask about the agency's experience and qualifications.
Nordic-Baltic Translation and language service company Baltic Media® Ltd works in accordance with the requirements of the international standard for quality management systems ISO 9001:2015.
Translation agency reviews. We conduct surveys with the aim to find out what our customers think about translation services.
It is a specific guarantee for quality ensuring that effective quality assurance procedures, working environment, division of responsibility and quality audits are provided at all levels of the company. The quality management system ensures that the main focus within the company is the satisfaction of the Client's needs, respect for the Client's requirements and that the quality management system is continuously improved. Baltic Media Ltd bears the responsibility for the safety, keeping and confidentiality of the Client's data.
What our customers think is important to us!
What our customers think is important to us! At regular intervals, we conduct surveys with the aim of finding out what our customers think about our services in translation. What parts do our project managers and translators perform well and less well on? What areas can we improve to deliver quality translations? These questions are important for us to get answers to in order to provide our customers with the best possible service.
Positive Customer Feedback – Average 4.9 out of 5 Stars
The greatest value of Baltic Media® Ltd is respecting our clients' interests by providing them professional, high-quality and timely services. High customer satisfaction level is our top priority, and each year we collect feedback from our clients to evaluate the quality of the provided services, and the expertise and responsiveness of our project managers. We are pleased to report that in 2023 our customers have highly evaluated the language services of Baltic Media® Ltd (total assessment – 4.9 out of 5 points), praising the quality of the delivered files, responsiveness and helpfulness of our project managers, and timeliness of the project deliveries.
---
Thank you so much for your contribution to this project in Kuwait. We are very happy and grateful for your straightforward, easy, and quick communications and the quality of the translations. Look forward to working with you again should we need any translations in the future. 😊
Kind Regards, Viktoria
OPSIS AB
Box 244
244 02 Furulund
Telefon: 046-72 25 00
E-post: [email protected]
OPSIS AB is a globally present company that develops, manufactures and markets state-of-the-art, innovative systems for gas analysis and process control.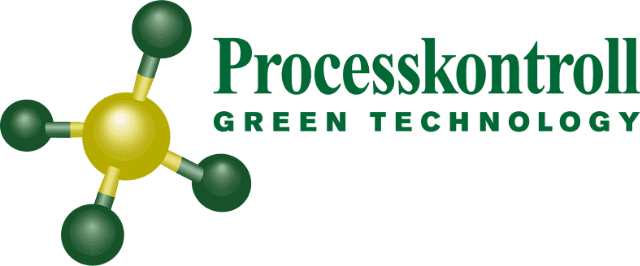 I can recommend this company for translation.
Greetings, Mats Carlsson, Processkontroll GT, Vallenvägen 5
444 60 Stora Höga
SWEDEN
Good morning Marite,
Thank you so much for speedy help and all clarification. It was a big pleasure to know your company and I will keep working for my rest of translation in future with your group and surely I will recommend and share your contact person with my friends and colleagues who they are looking for official translation. Have a nice day.
Alireza Jahanjou (JJ)
Commercial Product Manager – Swing Doors
Pedestrian Door Solutions
ASSA ABLOY Entrance Systems
ASSA ABLOY Entrance Systems AB
Lodjursgatan 10, 261 22 Landskrona, Sweden
Thank you for fast and good service!
Wise comments and very good references to the translation.
We certainly have reason to return with more assignments soon.
Nicklas Oscarsson
Project Manager, Company Physician
Avonova Hälsa AB
Klarabergsviadukten 90, plan 4 | 11164 Stockholm www.avonova.se
---
Thank you for the great and fast service!
Teemu Esko CEO,  Global sourcing, Sales and MarketingesCommerce Ltd.
Finland
---
Dear Marite!
Thank you for excellent work again. You are true professionals!
Kind regards,
Nina
Koite Health Finland https://koitehealth.com/ 
---
Dear Marite,
Thank you for your service. I'm very satisfied with your quick and friendly service.
Best regards, Laura Juvonen, City of Vantaa, Finland
---
Big thanks for fast service. Will definitely give a positive evaluation!
Vänliga hälsningar/Best regards
Sylvia Buddenbaum
Interim HR manager North
Olympus Sverige AB
Box 1816
171 23 Solna, Sweden
---
Thank you for your efforts with the latest assignment, our Norwegian and Finnish colleagues thought it was high quality in the text you delivered, so we are very pleased.
Eva Jonsborg
Human Resources Manager
Exact Gustavsviksvägen 7
702 30 Örebro Sweden
---
Thank you so much for good service!   Sincerely
Linnéa Axelsson,
HR specialist
 I am satisfied with the services that your company is providing and the options of communication that was available for example "WhatsApp" option, fast email reply, good communication skills for the girls at receiving the job and delivering to customer. I am fully satisfied and keep up the same standards.
Best Regards, Robert Rune
---
Translation work for Scandicraft International AB 18 / 5-18
We are very pleased with the translation work for three of the language versions delivered.
Peter Jortsd
Royal Rest is brought to you by
Royal Rest AB
(Former Scandicraft International AB)
P.O.Box 82,
S-23322 Svedala, Sweden Phone +46 40 414199
---
Thank you very much for the cooperation. We are really pleased of the interpreter. He seemed to be very professional and also nice person. 
We can recommended your services and if we will have any other projects in Riga for sure we will use your offer.
Best regards,
Ewelina Romuzga
Centrum Doradztwa Strategicznego
---
Very happy to have found your services and knowing that it will be done precisely. 
Positively, Laimonas
---
I can highly recommend Baltic Media. They are fast and keep their promises. Very professional...
Really good..I'm more than happy, and I will for sure use Baltic Media in future. 
If you recall - the number, name of the project or contact person at our company:
Senior Project Manager Marite Krankale
Caroline Frodin
[email protected]
---
I cannot believe how fast you were. I will recommend you for everyone.
Best wishes and have a nice week!
Best regards,
Kaisa Kainulainen | Service manager
Institute of Adult Education in Helsinki | Helsingin aikuisopisto
Office: +358 9 41 500 300 | [email protected] | www.helao.fi
Töölöntullinkatu 8, 00250 Helsinki
---
Thank you very much. Great job and kindest assistance from your side.
We Will revert again to you by your services in the future and will advise your best company to our colleagues. Have a nice sunny day.
Kind regards, Anna Halina, Office manager
Multimedia Consulting Investments Europa OÜ, Estonia
---
Hello,
You have done some jobs for us before and we are very pleased with your work.
We have a new brochure that we would like to have translated from Swedish to Danish.
Is there anything you could arrange and what would the cost be?
Sincerely,
Elin Ringborg
Sales Manager
Söderforsgatan 1752 28 Uppsala
---
We are satisfied with the communication from your side. Thank you for good work.
Agata Rybacka
Aploq Translations
Czysta 2/6o, Wrocław Poland
---
Dear Translation Service Provider,
As one of our highest ranked suppliers you have been assessed as an Amesto Translations Certified Partner.
Amesto Translations classifies all providers of translation services on a 0–4 scale, 4 being the highest ranking. Each year we award translation service providers that have received the highest ranking with a quality stamp – the Amesto Certified Partner logo. You are free to use this logo in your marketing material and on your website.
Pernilla Abrahamsson
---
I have received the sworn document by post today. It is very satisfying with such a quick and lovely service from you - thank you very much :o).
Sarah L. Nielsen
Oversætterhuset A/S
Translation House of Scandinavia
---
I know that my Latvian colleague was very satisfied with the 'test' translation you previously sent me and I was also very happy with the customer service I received from Aldis Saulgozis. So I'm sure that I'll get back to.
Sabine Haas
Assistant Program Marketing Manager EMEA
Tyco Electronics AMP GmbH
---
Lindex AB has chosen Baltic Media Ltd as our language service provider because of their flexibility, professionalism and th wide network of vendors.
Göran Bille
Lindex AB, VD
---
I would like to say a big THANK YOU to all who helped to organize and participated in the training session for the delegation from Belarus.
The Belarus delegation were extremely satisfied with everything they saw and heard and the warm welcome.
It was my pleasure to cooperate!
Ilze Grava
Senior Officer
Department of European Affairs Coordination
Ministry of Justice of Republic of Lavia
---
Baltic Media Ltd. provides interesting and high quality English language training programme to our company employees, providing services according to our requested schedule. Our company is completely satisfied with the quality and presentation manner of the services provided to us, and we will continue further cooperation with Baltic Media Ltd.
Viktors Brenners
Chairman of the Board
Halcrow Baltica Ltd.
---
Good price, prompt service, high quality translations.
Evija Jakubauska
Office Manager of Klinkmann Lat SIA
---
Baltic Media is a client-oriented company, which is a vital aspect of the client service industry, but even today rarely encountered in Latvia's business environment.
Liene Zarina
Office Manager of the construction company Nams, JSC UPB
---
Fantastic work! Appreciate it a lot!
Giedre Giedraitiene
Sales & Marketing Coordinator, Tupperware Nordic A/S
---
We like Baltic Media for its high quality of service. The translations done by Baltic Media do not require any corrections, which is relatively rare among translation agencies.
Dina Primane
Office Manager of ACO Plastmo Latvija
---
It is possible to work on a mutual trust basis (gentlemen's agreement). To ensure quality translations whenever we, on our part, have other obligations to fulfil.
Aija Dekunova
The State Revenue Service of the Republic of Latvia
Senior Officer of the Protocol Unit of the International Relations Division
---
We rely on Baltic Media, as we need translations to be done in fairly large quantities but over short periods of time. Excellent organisation. High professionalism of the employees and their readiness to cooperate supported by a strong team of translators has earned our appreciation for the cooperation that we have had so far.
I. Bers
Vice President of SIA Consensus PR,
Ms. Gunta Misane
Head of the Department of Social Policy Projects
---
Efficient and timely execution of any agreements made, as well as a good reputation.
Elina Egle
Public Relations Manager of JSC Aldaris
---
Our company is fully satisfied with the translation services we have received in the past, and we intend to maintain our cooperation with Baltic Media Ltd in the future.
Kaspars Pacevics
Office/Human Resources Manager of Philip Morris Latvia
The Baltic Media® Nordic-Baltic Translation agency is a leading provider of digital translation services in Northern Europe specialising in Northern European (incl. Nordic, Baltic, Slavic) languages mostly in translation services from/into Swedish, Finnish, Danish, Icelandic, Faroese, Norwegian, German, English, Polish, Russian, Latvian, Lithuanian and Estonian.
As an ISO certified language service provider, the Baltic Media® translation agency offers human translation services for corporate, governmental and private clients.