Scandinavian Languages  | North Germanic | Translation from/into Nordic Languages 
Scandinavian language translation | Danish, Faroese, Icelandic, Norwegian, Swedish Translation Services in the Nordics
Scandinavian Translation and Agency with Professional Nordic Translators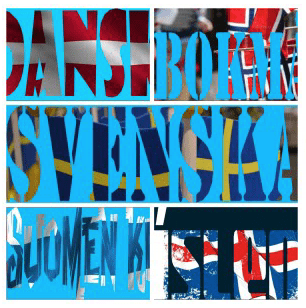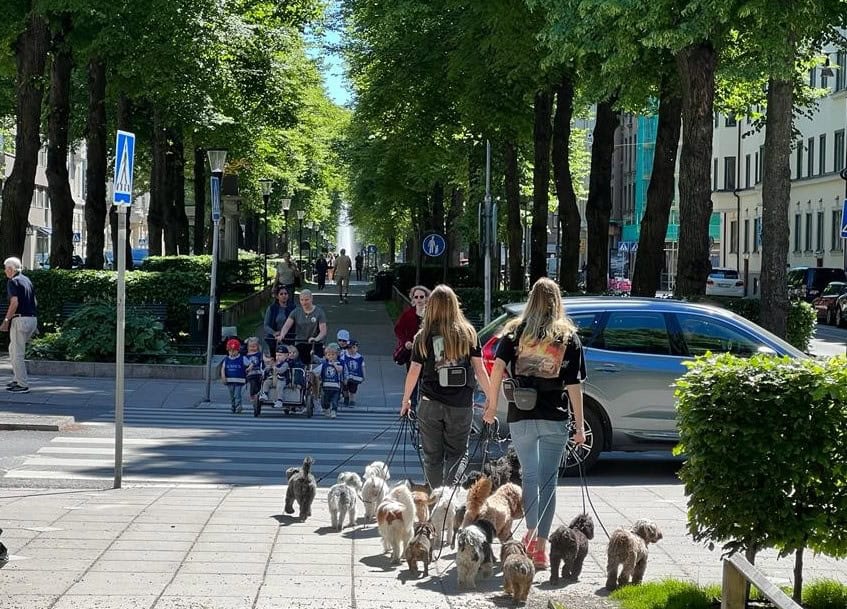 The Scandinavian or
North Germanic languages
 compose one of the three branches of the Germanic languages, a sub-family of the Indo-European languages, along with the 
West Germanic languages
 and the extinct East Germanic languages. The 
North Germanic languages
  are sometimes specified as the "
Nordic languages
" (
Danish
, 
Swedish
, 
Norwegian
). In Scandinavia, the term "
Scandinavian languages
" refers to the  languages of the three continental Scandinavian countries  as a subgroup of the 
Nordic languages
, leaving aside the insular subgroup of 
Faroese
 and 
Icelandic
. Approximately 20 million people in the Nordic countries speak a Scandinavian language as their native language including an approximately 5% minority in 
Finland
. Languages belonging to the North Germanic language tree are also spoken on Greenland and, by immigrants in North America
One of the mainstays of Nordic co-operation is the ability to understand each other's language. Danish, Norwegian and Swedish are so closely related that if you speak one of them, relatively little effort is required to understand the others.
Scandinavian Translation Services by Native Scandinavian Translators
Swedish people in Stockholm, summer 2022. Credit Baltic Media
Each translation of the Scandinavian languages goes through three stages: translation, editing and proof-reading.
Scandinavian translators work with such translation programs as SDL Trados Studio and Memsource, which ensure consistent terminology.
Data security, storage and confidentiality are our responsibilities. Finished Scandinavian translations are stored on our servers. If you ever lose your Scandinavian translation, we will find it in our electronic archives.
Educated, competent and service-oriented Scandinavian translation project managers who constantly improve their qualifications in Scandinavian project management.
Civil liability insurance against any possible Scandinavian translation mistakes — the insurance company will compensate the loss caused to the client. While no such case has ever occurred in the history of the Baltic Media® operation, the insurance serves as an additional guarantee for the client.
We work globally and have 30 years of international work experience, as our customers and Scandinavian  translators are located on every continent.
Additional services include layout design for Scandinavian translations and pre-print preparation. When submitting the copy for Scandinavian translation to us, you may choose to receive the layout ready to print. We offer a layout design service (DTP — Desktop Publishing)
Scandinavian Translation Fields
Legal Scandinavian translations
, 
machinery and technologies
, 
business, finance
, 
medical Scandinavian translation services
, 
advertising, communications, PR translation services
, transport, computer hardware and software, science, agriculture, automotive, European Union documents, legal, government, industrial, life science, retail, 
Scandinavian technical translations
.
Confidential Scandinavian Translations
We enter into agreements with all of our clients, with particular commitment to the quality of the work, the terms of delivery and to confidentiality.
Our Most Commonly Requested Scandinavian Translations
[email protected]
.
Scandinavian Translation Services
Other than operating with the most commonly used text processing software, for instance, Microsoft Office (Word, Excel, PowerPoint), Apple Pages, desktop publishing (DTP) software Adobe InDesign, QuarkXPress, we also use special translation software such as 
SDL Trados Studio, Memsource and Wordfast
, thus forming clients' terminology databases. In addition, we offer text conversion from/to PC and Mac platforms and preparation of PDF and printing proofs. Our specialists are also experienced in 
Scandinavian web site
 and software localisation 
and translation of 
subtitles, voice-overs, dubbing of TV programmes, movie trailers, video games, radio programmes and commercials into Scandinavian
.