Translation Service Agency in Stockholm 
Swedish, Danish, Norwegian, Finnish, Icelandic Translation Agency in the Nordics
Baltic Media Translations AB
Box 1230
SE-18124 Lidingö,
Stockholm, Sweden/Suède
•  +46 8 767 60 24
•  [email protected]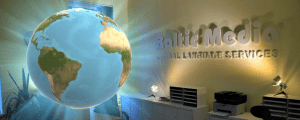 The Baltic Media® Nordic-Baltic Translation agency is a leading provider of digital translation services in Northern Europe specialising in Northern European (incl. Nordic, Baltic, Slavic) languages mostly in translation services from/into Swedish, Finnish, Danish, Icelandic, Faroese, Norwegian, German, English, Polish, Russian, Latvian, Lithuanian and Estonian.
As an ISO certified language service provider, the Baltic Media® translation agency offers human translation services for corporate, governmental and private clients.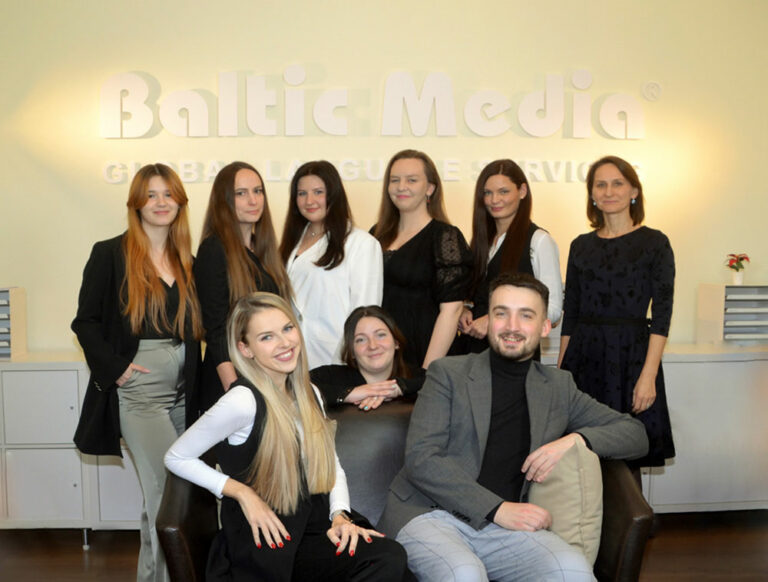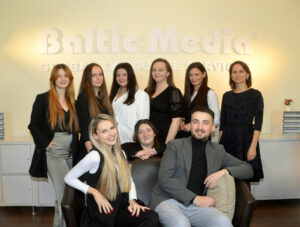 Why choose Nordic-Baltic Online Translation Agency Baltic Media?
Everyone is looking for the best translation agency. We believe you have come to the right place! We offer professional low-cost translation between all the world's languages ​​with a focus on the Baltic Sea region. We are a translation agency with 28 years of experience. We work hard to be the best translation agency for everyone's needs. We are an ISO-certified translation agency that takes responsibility and contributes. Ask our satisfied customers.
As an ISO certified language service provider, translation agency Baltic Media offers human translation services for corporate, public and individual clients.
Translation services cover over 150 languages to enter global markets with high quality localized products and services that meet the language and functionality requirements of customers in any locale. The translation agency is a corporate member of the ELIA – the European Language Industry Association.
To save client costs, translation agency uses CAT (Computer-Aided Translation) tools to ensure that customer get the best possible translation price and solution, which is cost-effective and of high quality.
Only human translator can precisely decide about the right context of a text. All translations of translation agency Baltic Media are done and edited by human beings.
Online Nordic-Baltic translation agency Baltic Media® offers professional human translation services for:
Media translations services: print and digital media, audio-visual media, books, newspapers, magazines, advertising materials.
Document translations services (legal, medical, technical, IT, marketing translation services);
Certified document translations services;
Website, e-commerce and SEO translation and localization (we localize the content of your web-page, e-commerce sites and apps for it to be comprehensible in the local markets in different languages)
Software translation and localization services (translation of the users' interface and support documentation and testing);
Terminology translations services and managing of multilingual data content;
Translation of audio-visual products (movie, data game text translation, subtitling, recording);
Human-aided machine translation with editing and quality control (for large amount translation orders we offer to apply machine translation with the following text editing and quality control procedures).
Our key areas of translation services done by human translator:
Legal translations services (contracts, agreements and arrangements, Articles of Association, resolutions, minutes of meetings, registration certificates, laws, orders and regulations, applications, petitions, court judgements, powers of attorney, licenses and permits, etc.)
Technical translations services (catalogues, engineering specifications, operating Manuals, patent documents, presentations, product specifications and manuals, technical proposals and specifications, training materials, user manuals, etc.)
Financial translations services (audit and annual reports and statements, financial reports, accountancy balances, profit and loss statements, marketing researches and presentations, economic substantiations and business plans, insurance documents, agreements on funding of projects, etc.)
IT translations services (Software and Hardware, CAD/CAM, cloud applications, CRM, eCommerce, ERP, network management systems, mobile applications, websites, video games, etc.)
Medical and Life Science translations services (references, excerpts from medical history, reports, conclusions of experts, results of analyses, documentation on clinical trials of pharmaceuticals, information for doctors and patients, leaflets, documentation for equipment and tools, etc.)
Advertising, PR, and marketing translations services (advertising materials, brochures, catalogues, menus & product lists, e-mails, newsletters, packaging materials, print and online advertising, SEO, social media content, websites, etc.)
General translations services  (CVs, diplomas, statements, ID cards, passports, certificates, references, etc.)
Human translation, localization and transcreation process includes the following main steps: project analysis, price quote, project set-up, team building, translation or localization or transcreation, editing, local market check (validation), proofreading and DTP, internal quality check.
Your online Nordic-Baltic translation agency | Stockholm | Riga